Reach All Randolph County & The Community Foundation of Randolph County is in search of a Tobacco Prevention Cessation Coordinator for Randolph County. If you love to work in the community and want to help educate kids about the dangers of vaping this may be the job for you. Click below for more information.
https://5il.co/182v4

The Winter Color Guard did an amazing performance today! So proud of them. Their show was stunning! Very impressed. Great work! Go Falcons!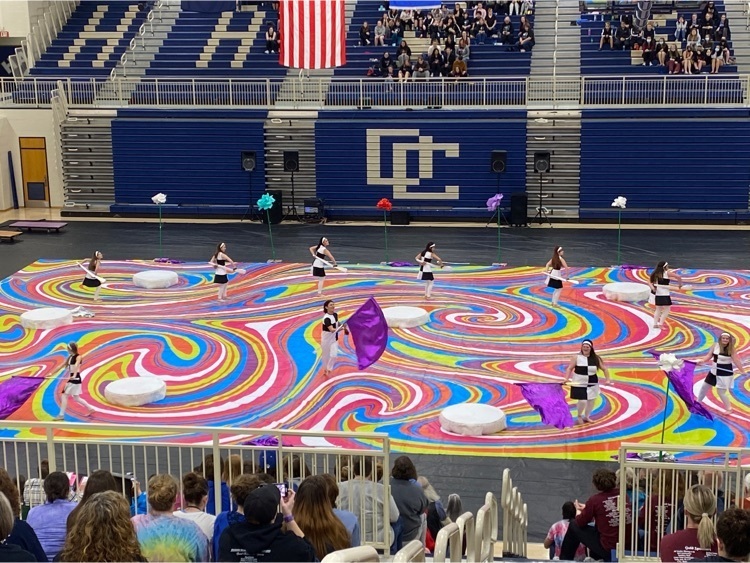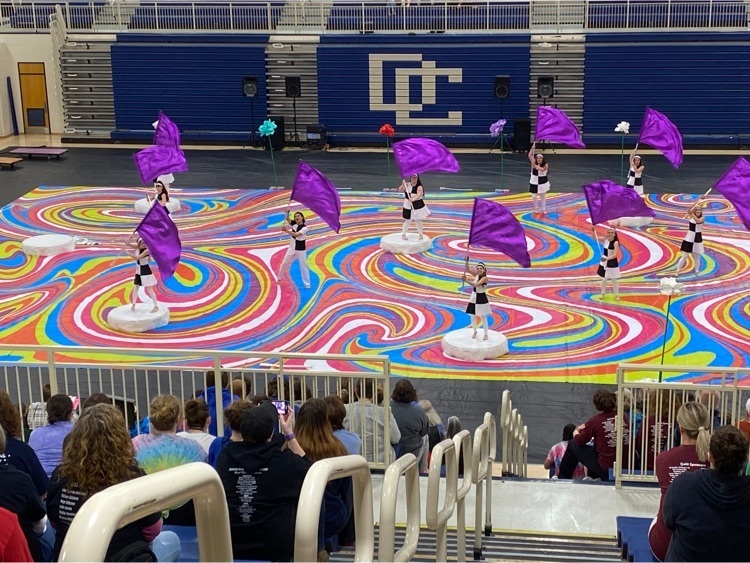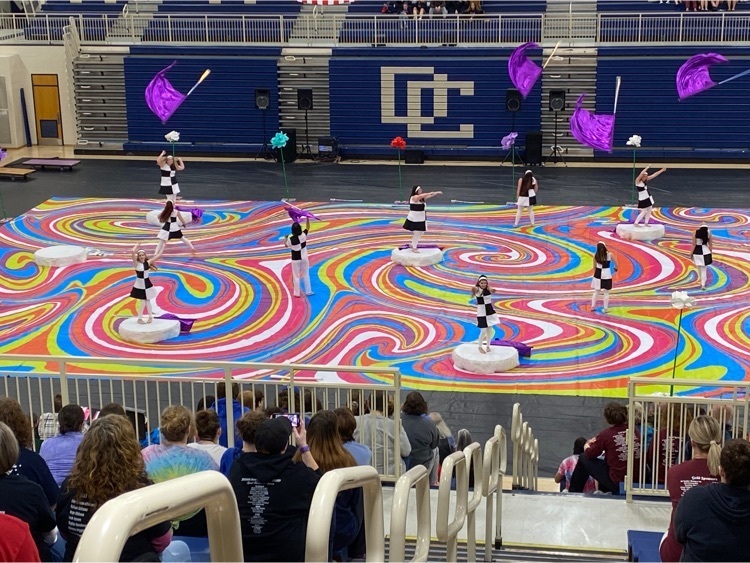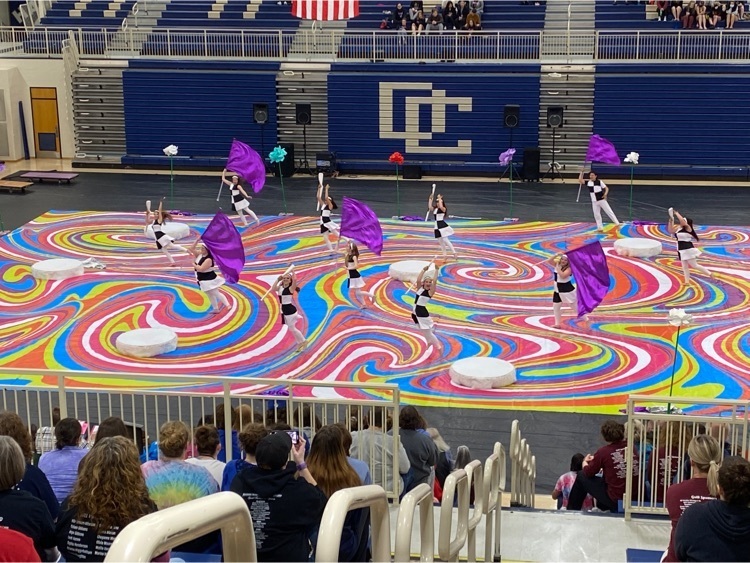 Students Can "Take Off" with School Breakfast! National School Breakfast Week Campaign encourages students to try school breakfast. Click the link for more information.
https://5il.co/16s8z

Randolph Central will close and students will be on eLearning today, Friday, February 25, 2022. Thank you!

All parents of 2nd - 6th grade ECI boys basketball teams, your child will be announced during halftime of the boy's WCHS varsity basketball game tomorrow evening. We also have a limited supply of posters that the varsity team will be signing during halftime of the JV game. The JV game starts at 6:00 pm and players will get in free if they are wearing their ECI t-shirt.

Congratulations to the Lady Falcons on tonight's win and to Caitlyn Campbell for reaching 1000 career points! The school board meeting scheduled for this Tuesday evening will be moved to Thursday evening February 10 at 6 PM. The Board meeting will be at the WCHS/DMS Library.

Randolph Central will be closed and students will have an eLearning Day tomorrow, Thursday, February 3, 2022.

Good Evening! This is a reminder that Randolph Central Schools will return to in-person instruction on Monday, January 24, 2022. If your child(ren) has symptoms or there is a positive case in the household please keep them home and call the nurse at your child's school. Thank you for your patience as we work through this latest COVID-19 surge together. Click the link below for COVID-19 screening guidance. Thank you!
https://5il.co/k7wj


Come and help us welcome the new Willard Elementary School Principal on Wednesday, September 29th at 5:00 p.m. in Willard Cafeteria. Randolph Central is proud to appoint Mr. Jordan Winkle to this new role and is looking forward to a bright future for Willard Elementary School under his leadership.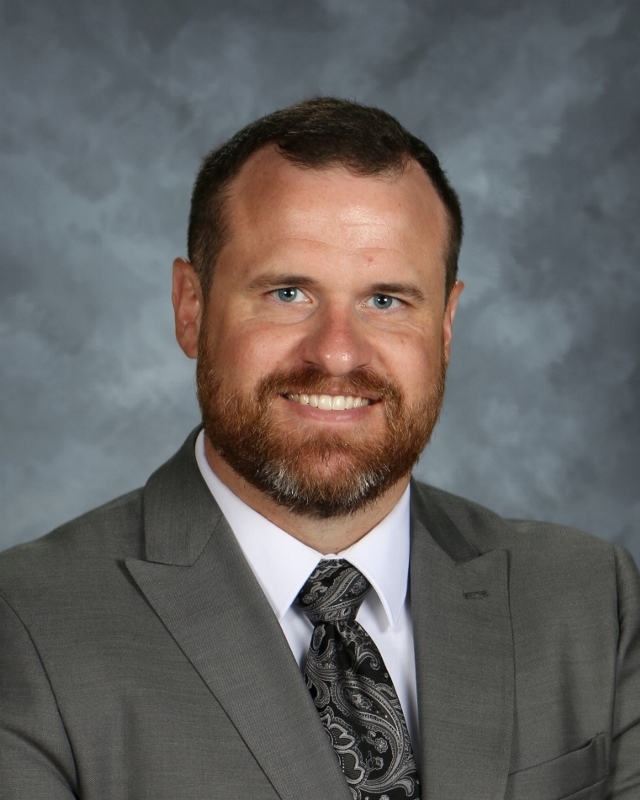 Come and meet the new Lee L. Driver Middle School Principal on Monday, September 27th at 5:00 p.m. in the HS/MS auditorium lobby. Help us welcome Mr. John Lash and celebrate his appointment to this new position. Randolph Central is proud to have Mr. Lash leading Driver Middle School and is looking forward to what he and his staff will accomplish in coming years.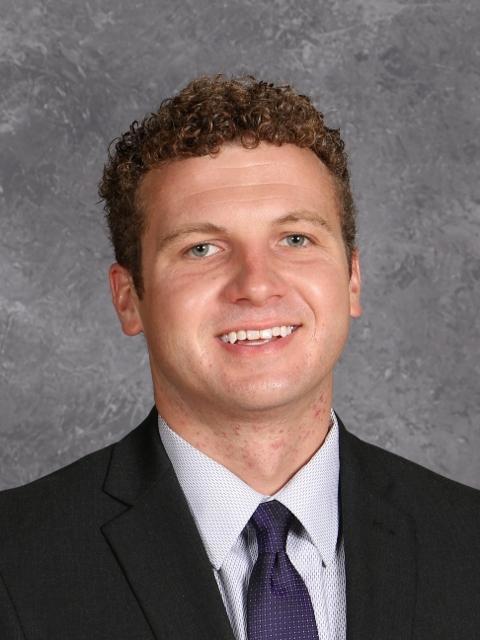 We are hiring Food Service Workers & Kitchen Leads. Join a team that makes a difference serving Randolph Central School's students. Click the link below for more information.
https://5il.co/xk1n

The Winchester Community High School and Driver Middle School Athletic Department is now selling All-Sport Tickets for the 2021-22 seasons. Adult Tickets are $80.00. An adult may sign up and work 4 athletic events and earn the ticket. Student Tickets are $40.00. Students may work 2 events in the DMS concession stand and earn the ticket. Family Passes are $200.00. An Adult may work 10 events to earn the tickets. An All Sports Ticket is good for ALL WCHS and DMS home athletic events. Please help the athletic department and sign up to work events!! Examples include: ticket tackers, concession workers, clock workers Tickets may be purchased in the WCHS office during school hours. Go Falcons!!

The Winchester Youth Football Program is hosting a football camp this Thursday and Friday, July 29th and 30th, for all kids in grades K-6 at Falcon Field. The cost for the two days of camp is $10 and every camper will receive a t-shirt. You can register for the camp on our Facebook page "Winchester Youth Football Program" or we will take walk-up registrations on the first day of camp. Camp Times: Thursday & Friday Grades K-2: 5:15-6:30 (walk-up registration 4:45-5:10 July 29th) Grades 3-6: 6:30-8:30 (walk-up registration 6:00-6:25 July 29th)

Click the link below to access the Randolph Central Schools Reopening Plan for 2021-2022. The School Board altered the plan substantially after the public comment session on June 29, 2021. This version of the plan (Draft 2) will be voted on by the School Board at the Tuesday, July 13th School Board meeting that is set to begin at 5:00 PM in the Winchester Community High School Library.
https://5il.co/v2rx

WCHS Cross Country is sponsoring a Winchester Cross Country Running Camp for incoming 3rd-8th graders, July 26-30 from 9 to 11 AM. For registration information click the link below.
https://5il.co/uog7

The Randolph Central School Corporation Board of School Trustees is inviting all interested stakeholders to attend a Special Session of the Board on Tuesday, June 29, 2021 at 6:00 PM. The Board is seeking public comment on the Reopening Plan for the 2021-2022 school year. The meeting will be held at the WCHS Fieldhouse. Please enter through the single door on the west side of the building. Click the link below to review a draft of the Reopening Plan. Thank you!
https://5il.co/ia0v

Please click the link below for Randolph Central daily schedule information for the 2021-2022 school year. We want to provide this information early so families can plan. The ISHD has indicated they will provide more flexibility to schools in their response to the pandemic for the next school year. More information coming soon.
https://5il.co/u0na

As many of you are aware, Governor Holcomb announced Indiana's mask mandate will end April 6. I want to make everyone aware that according to Governor Holcomb's declaration, face coverings will remain mandatory in all state buildings, all vaccination and COVID-19 testing sites, and in K-12 schools. In other words students, staff, and individuals attending school functions will still be required to wear a mask in schools after April 6. With today's shift in Randolph County to Yellow Status it is important to do all we can to slow the spread so that our end of the school year events are as close to traditional as we can make them. Rolland Abraham RCSC Superintendent